The Big Five
MMXV
A solo exhibition by Ms Jone$
A collection of five limited edition bronze political satire figurines which portray prominent Southern African figures of 21st Century. Some inspire, some should retyre…
Jacob Zuma : What a P… I am.
Robert Mugabe : One Eye Open
Helen Zille : Radi Kali
Winnie Mandela : You're the Tyre (rant)
Desmond Tutu : The Arch – Angel
This collection took over 5 years to complete. They were carved in wax by the artist and cast at 4G8 Casting, a foundry in Woodstock, Cape Town. Each piece has its own unique patina and other distinctive markings. All the pieces in this collection stand on their own two feet, not the norm for figurines. Supplied with individual bases and or other handmade items that compliment or contain the piece. These display units have been made by master craftsmen and finished by the artist to suit the individual artwork. No two editions are identical. Orders for these limited editions take 6-8 weeks to manufacture in order to make each piece to the original quality, detail and design. Perfection takes a little time… be patient.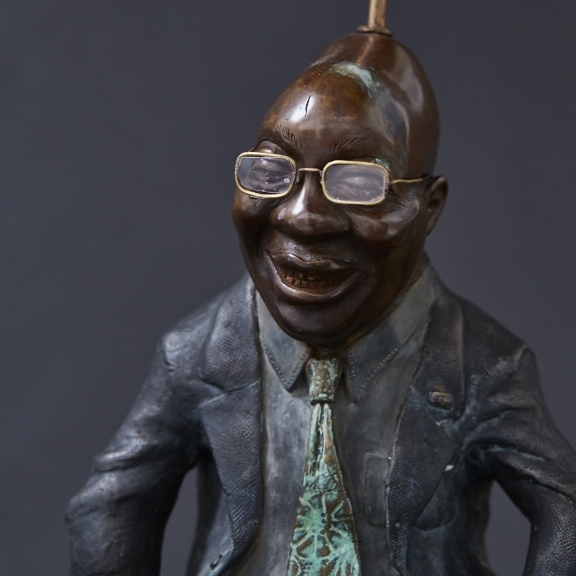 What a p….. I Am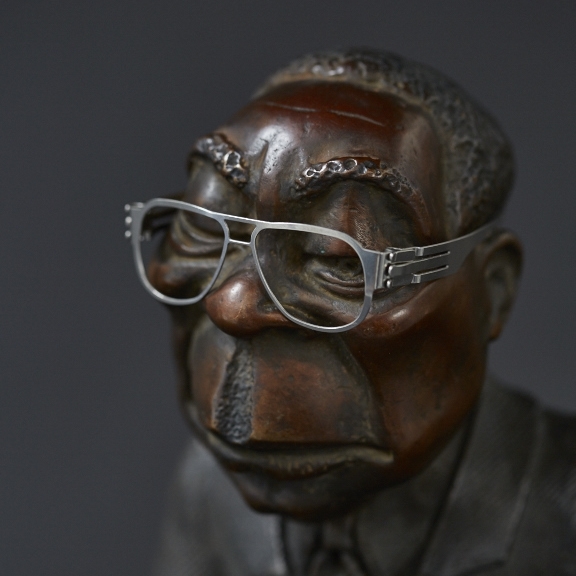 One Eye Open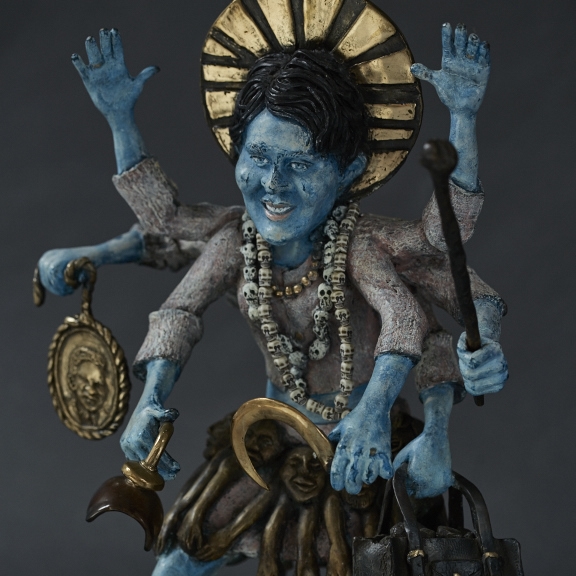 Radi Kali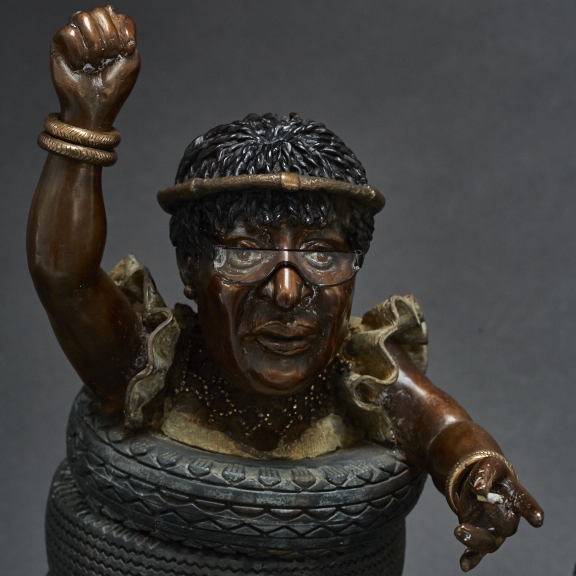 Your'e The Tyre (rant)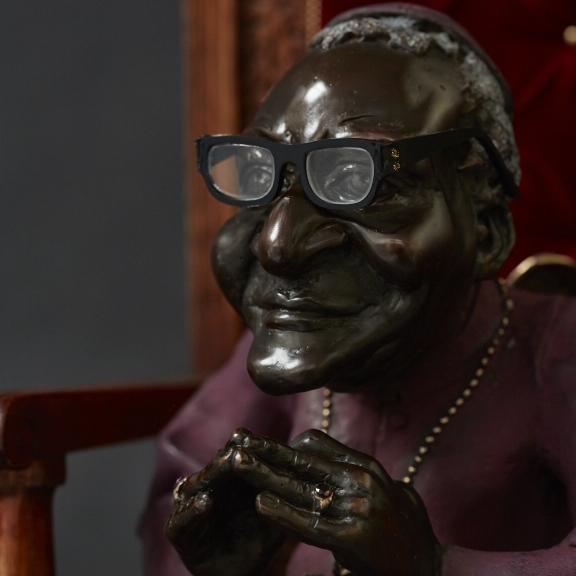 The ARCH Angel
This collection of figurines has been limited to 10 editions per figurine and all pieces are sold with an authentication certificate from the artist…. We also offer a collection of Limited edition Fine Art Prints, available through our website, Facebook page and online gallery. All prints are signed by the artist (photographed by Antonia Styen Photography) and have an authentfication certificate. Printed on good quality art paper or photographic paper. These prints are also available framed to customer specifications.
20% of all sales donated to relevant charity for each figurine.
please click on figurines to view this collection in more detail