"Don't Mess with the Tutu"
'The ARCH Angel'
MMXIV
The final piece of the collection – 'Archbishop Emaritus Desmond Tutu'. This is a very special multi-media piece and displays the Archbishop upon his throne. He has flown to new heights. The patina has been applied several times to achieve the majestic colour of his fine robe.
The figurine has a sparkling amethyst embedded into the Bishop's ring, and is adorned with symbolic jewellery of the Anglican faith. His gentle hands clasped in a heart of love, our golden-winged Bishop sits upon his regal throne. Handmade of teak and carved by a local master Craftsman. Gilded, french polished and upholstered in rich red velvet by the artist. Each throne is made differently, as are the patinas to each piece. No two will be the same.
One will find all the usual textures and little details that have become signature to all her pieces. Fine Clothing, minature handcrafted eyewear, well-made footwear and the finest of jewellery and accessories.
Archbishop Emeritus Desmond Mpilo Tutu is a South African social rights activist and retired Anglican bishop who rose to worldwide fame during the 1980s as an opponent of apartheid.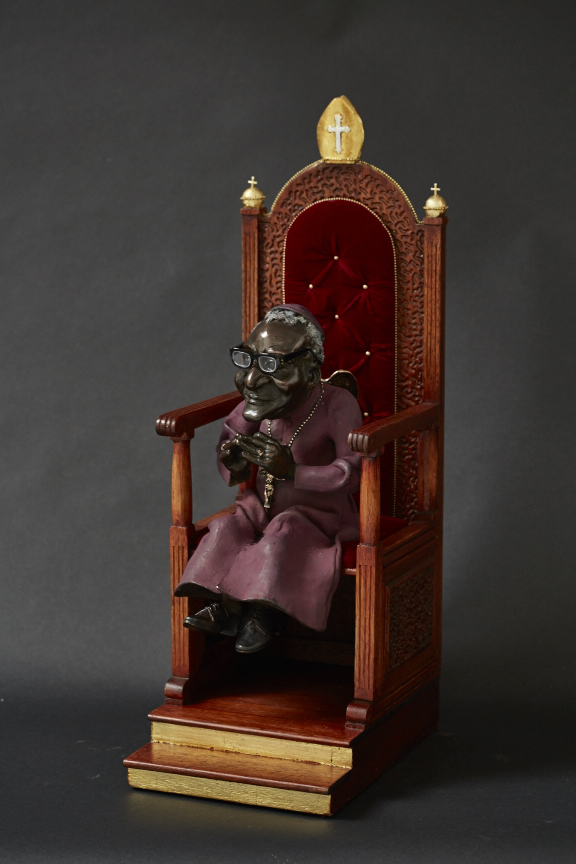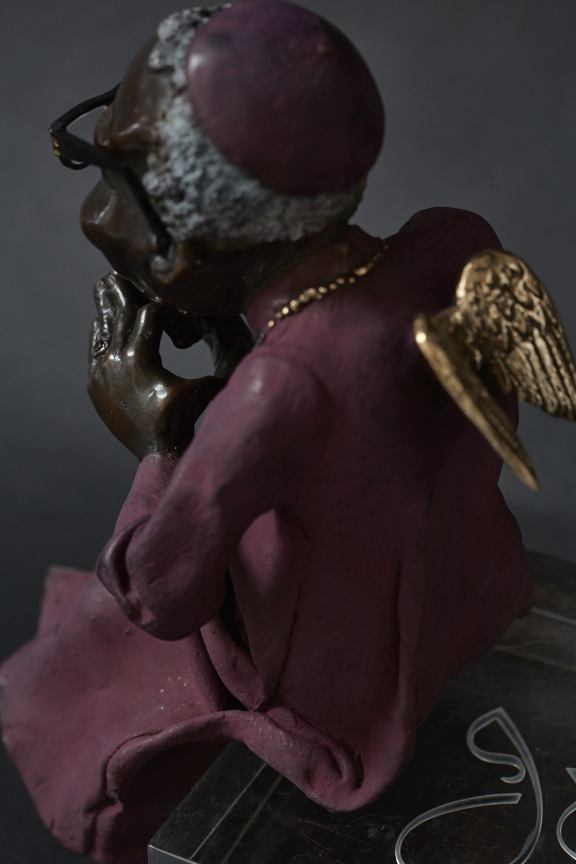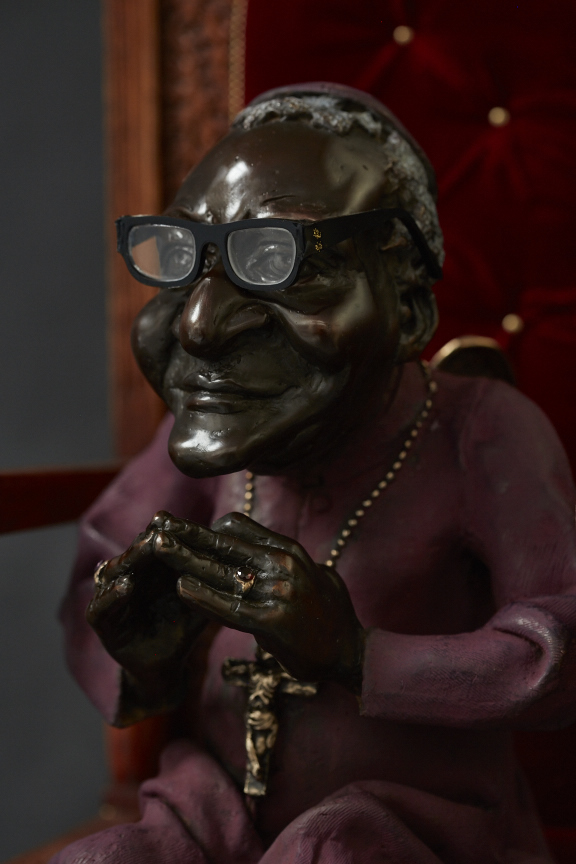 Dimensions: H330mm x W160mm x D240mm Weight: Figure 7.9Kgs
Chair : H620mm x W210mm X D310mm Weight: meranti chair 2.5Kgs
prices: available on request – please use contact page
MS JONES IS NOW LOOKING FORWARD TO HER NEXT INSPIRATION OR COMMISSION. COME BACK SOON. MSJ